How To Loose A Million Pounds.
In the 1980s, Oklahoma City's economy crashed when oil prices tumbled. Many young, educated workers left the city to find work and opportunities, and thus the city suffered.
"The media and the Internet love to rank cities."
To help the failing city recover, then mayor Ron Norick proposed a 1% sales tax to finance a downtown canal and new sports facilities, among other projects. Then, the next mayor focused on rebuilding or refurbishing all 75 inner-city school buildings. All in an attempt to help the city recover.
"Then came the list of the most obese cities in the country. And there we [Oklahoma City] were."
In addition to Oklahoma City's history of financial hardships, poor city planning led it to become one of the most obese cities in America. In response, Mayor Mick Cornett in 2008 challenged Oklahoma City's citizens to shed one million pounds collectively.
"I started examining my city, its culture, its infrastructure, trying to figure out why our specific city seemed to have a problem with obesity. And I came to the conclusion that we had built an incredible quality of life if you happen to be a car."
Mayor Cornett concluded that citizens were obese because the widespread metropolitan area had been designed to accommodate cars and not people. While the city had great roads, some 100,000 homes were in neighborhoods without sidewalks.
"We seem to have turned the culture shift of making health a greater priority."
By engaging its citizens in a conversation about their health and making the city more "pedestrian friendly," the city reached its target weight loss in January 2012. Today, young people are flocking to Oklahoma City for its quality of life.
---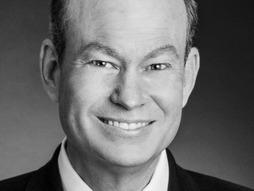 How an obese town lost a million pounds
TED Conferences LLC
2012
Video
TED
Mick Cornett
Former Mayor Of Oklahoma City. 2010 Public Official of the Year By Governing Magazine.
The world is noticing Oklahoma City's renaissance and its mayor, Mick Cornett. His list of awards includes nods for urban design, health, sports and the arts. Newsweek called him one of the five most innovative mayors in the country. London-based World Mayors listed him as the No. 2 mayor in the world, and Governing magazine named him the Public Official of the Year.

Best known for helping Oklahoma City attract an NBA franchise and putting Oklahoma City "on a diet," Cornett also led the charge to pass MAPS 3, an innovative $800 million investment in parks, urban transit, wellness centers and infrastructure that will dramatically reshape Oklahoma City and enhance the quality of life of its residents.