The Bicentennial Man. How To Live Life Past 100.
Your secret to living a long life is 10% good genes and 90% right lifestyle.
"Even though it's the fastest growing demographic in America, it's hard to reach 100."
What you can learn from centenarians in the world's "Blue Zones," or regions of extraordinary health, is that they have certain patterns of behavior. These behaviors include being naturally and even unconsciously active, taking time to unwind, and reflect on life or faith, knowing your purpose, and eating healthfully.
"A 65-year-old person is aging at a rate of about 125 times faster than a 12-year-old."
The most crucial factors to your longevity is connecting and belonging. Centenarians in Sardinia, Italy, in Okinawa, Japan, and among the Seventh-Day Adventists in Loma Linda, California, all have deep social ties.
"Isolation kills. Fifteen years ago, the average American had three good friends. We're down to one and [a] half right now."
Choose your "tribe" carefully. Friends who show positive behaviors and choices "have the biggest impact over time."
"Your friends are long-term adventures, and therefore, perhaps the most significant thing you can do to add more years to your life, and life to your years."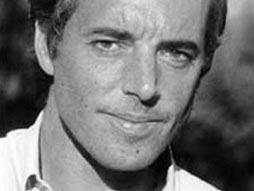 How to Live to Be 100+
TED Conferences LLC
2009
Video
TED
Dan Buettner
Author, Writer, & World Records Holder In Endurance Cycling
What do Seventh-Day Adventists in California, the residents of Sardinia, Italy and the inhabitants of the islands of Okinawa, Japan have in common? They enjoy the longest, healthiest lives on the planet. Dan Buettner assembled a team of researchers to seek out these "hotspots of human health and vitality," which he calls Blue Zones, and to figure out what they do that helps them live so long.
Buettner, a world-renowned explorer and a writer for National Geographic, travels the world seeking out new Blue Zones (he's found five, to date) and speaking at seminars and on TV, sharing the habits that lead to long life. He is the founder of Quest Network, and has set three world records for endurance cycling.